About EHD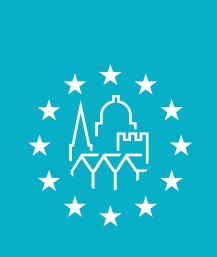 The European Heritage Days is the largest social and educational project in Europe, the most important celebration of cultural monuments of the Old Continent. The aim of EHDs is widely defined historical and cultural education, promoting the diversity of regional cultural heritage, highlighting the common roots of European culture and promoting intercultural dialogue.
Its idea originated in Granada where, on 3 October 1985, the 2nd Council of Europe Conference took place. On this occasion, the French Minister of Culture presented the initiative called "Monuments' Open Doors", launched in France in 1984, and suggested to extend it to a European level. Then for the first time numerous monuments and sites, usually closed to the public, opened their doors. This initiative enjoyed so much attention that, in 1991, became a joint action of the Council of Europe and the European Commission.
***
CONNECTED BY HERITAGE – SLOGAN OF THE 30TH EDITION OF THE EUROPEAN HERITAGE DAYS
CONNECTED BY HERITAGE – the source of social bonds is communication, the opportunity to pass on thoughts and knowledge, to establish a connection with members of the community. Since ancient times man has perfected the methods of remote communication by means of writing, signals, codes and communication systems. He created situations that fostered the exchange of words: traditional farm chores or festive celebrations provided opportunities to tell stories, reminisce people and events, making the listeners build a sense of connection not only with each other, but also with the past. Communication is also about trade routes, ways of travelling, industrial monuments such as the telegraph, telephone, railway and even the balloon.
A sense of belonging to a group and of one's own identity is one of the most essential emotional needs of human beings. There are many elements by which a person can identify with a place, country or community. Shared needs, interests, problems and successes allow us to feel part of a community. However, these are transient circumstances, dependent on constantly changing external factors. A more solid foundation is our history, our culture, the stories of our ancestors. In a word, heritage. Heritage allows us to satisfy the longing to be part of a community, a sense of togetherness around shared values. At the same time, the greatest of these values, stable and independent of adverse winds, is heritage, in all its aspects.
Heritage as a source of identity is not only the basis for building strong ties between local communities. It also leads to the creation of a strong state – our homeland. Society, normally divided on political and world-view issues, unites around common values at key moments. That is why it is so important to nurture these universal values, common to all Poles, of which cultural heritage is a carrier. So that a sense of unity accompanies us on a daily basis, and not only during the most important, often tragic, moments in the life of the Polish nation.
NATIONAL INSTITUTE OF CULTURAL HERITAGE
National Institute of Cultural Heritage is a state agency, national coordinator of European Heritage Days.  Institute gathers and disseminates information on heritage, sets standards for its protection and conservation, and aims to raise the social awareness on cultural heritage of Poland in order to save it for future generations in accordance with the strategy for sustainable development.