About EHD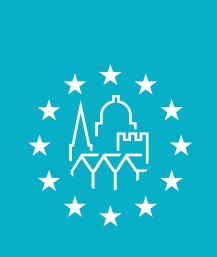 The European Heritage Days (EHDs), a joint initiative of the Council of Europe and the European Commission, which the aim is to promote monuments. The project is attended by all member states of the Council of Europe, including Poland, which joined the action in 1993.
The European Heritage Days is the largest social and educational project in Europe, the most important celebration of cultural monuments of the Old Continent. The aim of EHDs is widely defined historical and cultural education, promoting the diversity of regional cultural heritage, highlighting the common roots of European culture and promoting intercultural dialogue.
Its idea originated in Granada where, on 3 October 1985, the 2nd Council of Europe Conference took place. On this occasion, the French Minister of Culture presented the initiative called "Monuments' Open Doors", launched in France in 1984, and suggested to extend it to a European level. Then for the first time numerous monuments and sites, usually closed to the public, opened their doors. This initiative enjoyed so much attention that, in 1991, became a joint action of the Council of Europe and the European Commission.
About The National Heritage Board of Poland
The board  is a state agency, national coordinator of European Heritage Days.  The board gathers and disseminates information on heritage, sets standards for its protection and conservation, and aims to raise the social awareness on cultural heritage of Poland in order to save it for future generations in accordance with the strategy for sustainable development.